Posts for: November, 2019
By Frankenmuth Family Dental - Piesko & Lennan DDS
November 20, 2019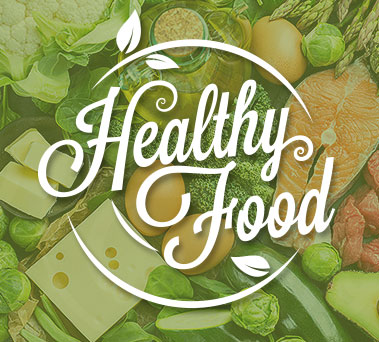 You can't separate your oral health from your overall health. What's beneficial for your body in general is usually beneficial for your teeth and gums.
Take the foods you eat: good nutrition is essential to general health and well-being. But the same foods that keep the rest of your body healthy often do the same for your mouth—and those that are not so good for the rest of you are usually not good for your teeth and gums either.
Here are 4 different types of foods that positively impact both mouth and body.
Cheese and dairy. Dairy products are rich in calcium, essential for strengthening both your bones and your teeth. Cheese helps stimulate saliva and protects against calcium loss. Cow's milk contains minerals and proteins both your body and mouth needs. It also contains lactose, a less acidic sugar that doesn't contribute to tooth decay.
Plant foods. Vegetables and fruit are loaded with vitamins and nutrients that keep the body functioning normally. They also contain fiber: Not only is this good for your digestive system, it requires chewing to break it down in the mouth, which stimulates saliva. A good flow of saliva helps prevent your mouth from becoming too acidic and thus more prone to dental disease.
Black and green teas. A nice cup of hot tea isn't just soothing—it's rich in antioxidants that help fight disease in the body (and the mouth). Black tea also contains fluoride, which has been proven to strengthen enamel against acid attack.
Chocolate. There's both good and bad news about this perennial favorite. The good news is the polyphenolic compounds (a kind of antioxidant) in unrefined cocoa can protect against disease including tooth decay. The bad news is most processed chocolate is loaded with added sugar—not the healthiest substance for your body, and definitely not for your teeth. Try then to incorporate small amounts of chocolate in your diet, the lower the sugar content the better.
Eating nutritiously helps your body stay healthy and disease-free. And coupled with daily hygiene and regular dental visits, it's one of the best things you can do for your teeth and gums.
If you would like more information on nutrition and dental health, please contact us or schedule an appointment for a consultation. You can also learn more about this topic by reading the Dear Doctor magazine article "Nutrition and Oral Health: How Diet Impacts Dental and General Health."
By Frankenmuth Family Dental - Piesko & Lennan DDS
November 10, 2019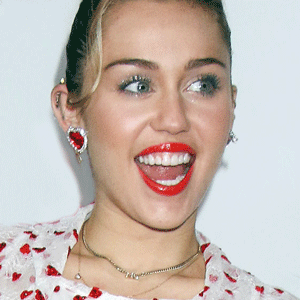 Miley Cyrus's rise to fame began when she was cast in the Disney series Hannah Montana. She played the title character, Hannah Montana, a famous singing star hiding her true identity, ordinary girl, Miley Stewart. In her real life at the time, Miley Cyrus had her own little secret—she was undergoing orthodontic treatment to straighten her smile.
Like many teenagers (as well as many adults), Cyrus's dental bite wasn't in proper alignment. She could have gone the traditional way by straightening her smile with braces fixed to the front of her teeth. It's an effective treatment, but the metallic hardware can overwhelm a person's appearance.
With her various roles in the public spotlight, Cyrus and her family wanted an effective but out-of-sight method for moving her teeth. They chose a relatively new one called lingual braces. Unlike traditional braces, the hardware for lingual braces is fixed on the back of the teeth (or the tongue side, hence the term "lingual").
Lingual braces can correct any bite problem labial ("lip") braces can, just through different mechanics of movement. Its main appeal is that the hardware is hidden behind the teeth, so only you and your orthodontist need know you're wearing braces.
There is also less risk of damage to the mouth or the braces themselves if you're in a sport or profession where you're at high risk for facial blows. And unlike patients with traditional braces, you'll have an unobstructed view of your progress over the course of treatment.
Lingual braces do tend to cost more than traditional braces. Some patients also have difficulty at first with speaking and tongue comfort, though most grow accustomed to the braces within a couple of weeks. Because lingual braces are relatively new, there's been a limited number of orthodontists offering it.
But lingual braces are just one of the ways to straighten teeth. Modern dentistry offers several ways to give you your dream smile. If you have dental problems or would like to improve the look of your smile, please contact us or schedule a consultation, and we can discuss your options. To learn more, read the Dear Doctor magazine articles "Lingual Braces" and "The Magic of Orthodontics."