Posts for: April, 2017
By Frankenmuth Family Dental - Piesko & Lennan DDS
April 27, 2017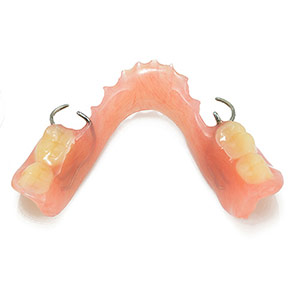 You would love to replace your missing teeth with dental implants. And for good reason — they're the best way to restore life-like, functional teeth. But there's one problem — implants and fixed bridgework (the next, best option) are financially out of your reach.
There's another viable option, though, that might fit your budget — removable partial dentures (RPDs). Similar to full dentures, RPDs replace only the missing teeth in a dental arch. And they're much less expensive than implants or bridgework.
RPDs are custom made to fit an individual patient and their particular missing teeth locations. Their frameworks are usually made of vitallium, a strong but lightweight metal alloy. With vitallium, the frame can be made thin enough not to be noticeable but still conduct sensation.
A pink resin or plastic that mimics gum tissue covers the frame, to which we attach prosthetic (false) teeth made of porcelain, glass-filled resin or plastic to precisely match the missing teeth locations. The RPD is held in place with small metal clasps that fit around remaining natural teeth.
RPDs are designed to minimize movement and avoid undue pressure on the gum ridges, which could accelerate underlying bone loss. In certain situations, though, the location of some missing teeth could complicate matters. If you're missing a tooth in the back where the appliance coverage ends, the RPD may not be as stable.
The solution, ironically, could be a dental implant placed strategically at the end of the RPD, where it connects securely with the appliance. You would only need one or two implants, which won't dramatically increase costs.
One thing to remember with an RPD: they tend to accumulate bacterial plaque, the trigger for both tooth decay and periodontal (gum) disease. That's why it's important to practice daily effective hygiene by cleaning the RPD and your remaining teeth and gums, as well as taking the RPD out at night.
A well-maintained RPD could last for many years. With this appliance you can still have functional teeth and a winning smile, even without implants.
If you would like more information on removable dentures, please contact us or schedule an appointment for a consultation. You can also learn more about this topic by reading the Dear Doctor magazine article "Removable Partial Dentures: Still a Viable Tooth-Replacement Alternative."
By Frankenmuth Family Dental - Piesko & Lennan DDS
April 12, 2017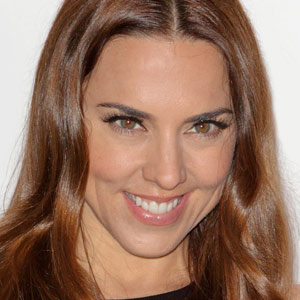 As a member of the best-selling pop group Spice Girls, Mel C (AKA Sporty Spice) enjoyed her share of musical superstardom. At the band's peak in the Nineties, the young singer's signature look featured baggy sweatpants, an assortment of tattoos, a nose stud and a gold-capped incisor, front and center in her mouth. Today, Melanie Chisholm is still singing — but now she's a mom, an amateur triathlete… and that gold tooth is just a memory. Not only that, her smile looks more evenly spaced and whiter than it did when she was referred to as the "tomboy" of the group.
What happened? In our view, it all boils down to changing tastes — plus a little bit of help from dental professionals. As the "wannabe" singer proves, there's no single standard when it comes to making your teeth look their best. Your own look is unique to you — and your smile can reflect that individuality.
For example, crowns (caps) are substantial coverings that may be placed on teeth when they are being restored. They are available in three types: gold, all-porcelain, or porcelain-fused-to-metal. The latter two are tooth-colored, while the gold is — well, shiny like gold bling. Which one is right for you? In many cases, it's your choice.
Likewise, dental veneers — wafer-thin shells that can correct cosmetic issues by covering the surface of your teeth — can be made in a variety of shades. Their hues may range from natural ivory to Hollywood white, and everything in between. What's the best color for you? Only you can say.
Some people opt for a "smile makeover" that uses small irregularities in the spacing and color of teeth to create a more "natural" look. Other folks want a perfectly even, brilliant white smile that dazzles the eye. Still others are looking to match or restore the smile they once had — perhaps even re-creating a signature gap between the teeth. As long as there are no other dental issues involved, the choice is yours.
So if you're unhappy with your smile — or if you feel it doesn't reflect the person you "wannabe" — why not talk to us about a smile makeover? Just call our office to schedule a consultation. You can learn more about this topic in the Dear Doctor magazine articles "Beautiful Smiles by Design" and "The Impact of a Smile Makeover."